This is a milk shake that the kids loves most.With the natural sweetness of dates and milk the recipe becomes a sweeter one even with less sugar.Try this for yourself and your family.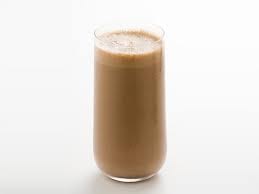 Ingredients
Dates 20
Sugar 5tbs
Cashew/Badam As required
Cold Milk 2 cups
Method
Clean the dates and deseed them.Insert them in the milk for about 10 minutes.Add all the ingredients together and run through a mixer till the shake is ready. Pour into a glass and serve cooled.
Note: You can add ice cubes if required.